Otrębusy – Automotive and Technology Museum
Otrębusy – Automotive and Technology Museum
At the beginning of May we visited Otrębusy again to see the beautiful ones, vintage cars 🙂 I have to admit, that the overall appearance of the museum has improved significantly over the course of the year.
First of all, it is much cleaner there than a year ago and many exhibits have been tidied up. Thanks to that, at least on the outside, there are no problems with the transition between them.
We can admire many beautiful cars in the museum, but also old motorcycles…
…and bicycles.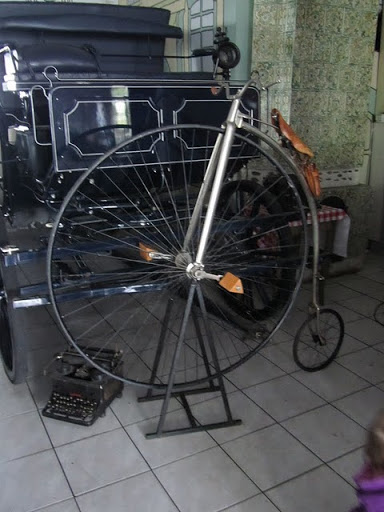 Back to the cars:
Chevrolet Delux – 1949
Ford Thunderbird
Ford XL
said 110 –
według informacji podanej na stronie muzeum
, it is a car manufactured only in 7 copies – at the request of Joseph Stalin.
Okland
Mercedes 170V Convertible –
podobno własność przedwojennej gwiazdy Lody Halamy
.
And a few more beautiful models, for which I have no idea what their names are (automotive is not my forte), but which are certainly worth showing.
There are lots of props in the museum, for example, such arrays.
There are also many military vehicles.
It's like that: New York Taxi and replica Panzer IV.
Jelcz Cucumber.
School bus.
The price of a normal ticket is 10 PLN. You can watch everything in one hour. The museum is located in Otrębusy, at Warszawska Street.