May 20, 2019
Australia climate
Australia is entirely located in the southern hemisphere. The vast majority of its territory is covered by dry or extremely dry tropical continental climate. This climate is dominated by large temperature fluctuations throughout the day, …
May 20, 2019
When to go to Australia?
Australia, as a continent and as a country full of interesting places, it is eagerly visited by tourists from all over the world. Some people come here for that, to taste the beautiful, sunny weather and laze on …
May 20, 2019
Australian cuisine
Regarding the fact, that Australia was once an English colony, to this day, you can see the influences of British culture in it. These influences are visible, for example, in the culinary tastes of Australians. However, you cannot generalize too far, because …
May 20, 2019
Australia - Great Barrier Reef
Ten, who loves coral reef diving, he should go to the end of the world at least once in his life, to dive into Australia's magnificent Great Barrier Reef. It is probably the most famous and appreciated reef by divers …
May 20, 2019
Australia - a paradise for divers
For enthusiasts of diving, there is nothing better than plunging into beautiful coral reefs. Australia is a real paradise in this respect and everyone who dreams of seeing the real one, huge coral reef should come here.…
May 20, 2019
Australian Cities - Melbourne
Melbourne is one of Australia's largest cities, which once aspired to be the capital of the continent. You could say, that the city is teeming with life, both economic, and cultural. It is worth visiting this city and getting to know its greatest attractions …
May 20, 2019
Australian Cities - Sydney
The showcase of Sydney, if not all of Australia, there is a characteristic building of the Opera House, which, in addition, should be considered the most interesting building in terms of architecture on the whole continent.
Opera House
The opera house is in the style of modern expressionism, a was designed …
May 20, 2019
Canberra – the capital of Australia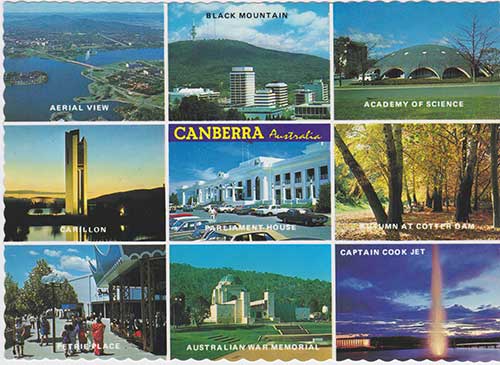 Canberra is the young capital of Australia, although many people are mistaken in saying, that world famous Sydney is the official center of the country. Meanwhile, all of the country's capital city offices are located in Canberra.
Canberra city, although …
July 27, 2018
Australian citizenship
The first step in the Australian Citizenship process is to apply for the Australian Knowledge Test.
History knowledge test, tradition, values ​​and symbols of Australia consists of twenty questions in English. English.
The test was prepared in a computer version and …
July 27, 2018
Visa and immigration system
There are five major immigration programs in Australia – educational emigration, professional, family, business and special.
ThinkAustralia specializes in the former – because the Australian education visa is by far the easiest to get to …