August 10, 2018
Today's travel blog path will lead us all the way to Africa, where the Maasai tribe lives. It, like the Wild Himba tribe, has its own customs, rytuały lecz także pomiędzy nimi zauważalne są pewne podobieństwa o których za moment …
August 10, 2018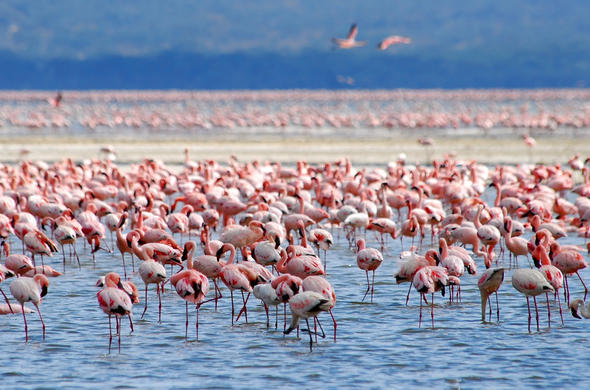 Why do flamingos owe the intense color of their plumage?

Dear Reader, Hello and I invite you to the next journey with a travel blog!
Today you will get to know Masai Mara National Reserve, which owes its uniqueness and natural richness to many species …
August 10, 2018
Do you know, that the elephants living in the Ngorongoro National Park have the longest tusks the world has ever known!
With kindness wrapped in my heart, I greet you, Dear Reader!
There are fewer and fewer places in the world, where animals can live carelessly, gdzie nie wiedzą co to …
August 10, 2018
Hello Dear Readers and thank you very much that you would like to meet another wild Himba tribe with a travel blog. I oni podobnie jak dzikie plemiona znad rzeki Omo pragną żyć jak najdłużej w zgodzie z przyrodą i otaczającym światem. Zatem przenieśmy się …
August 10, 2018
Explore the national parks of Tanzania!
Do you know why rivers are lost every year 250 you. animals?
Hello, Dear Readers! Z dzisiejszym blogiem podróżniczym wybierzemy się do Tanzanii by poznać jedne z ważniejszych istniejących tam chronionych rezerwatów przyrody, oraz ich sympatycznych …
August 10, 2018
Kawa arabica nazywana jest black gold, because it brings enormous income.
Do you know, that he is working on the Arabica coffee plantation in Arusha 3 you women?
What is the situation of women in Tanzania, what are the working conditions on the plantation?
Po zwiedzeniu parków …