Emigration to Australia
Emigration to Australia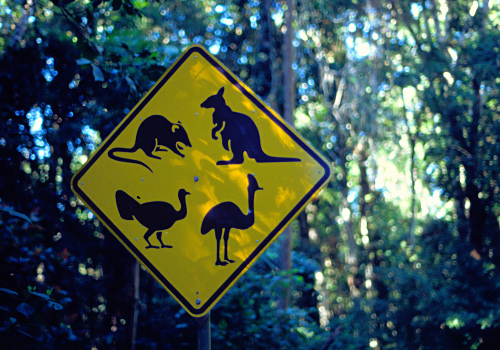 The system of granting visas to Australia is quite complicated and it is subject to frequent changes. It does not mean, however, that it is not worth applying for an Australian visa. It is not at all difficult to get. However, it depends quite strictly on our professional qualifications or willingness to pay a certain amount of money for courses or studies undertaken in Australia. Once we have been granted a visa, we can automatically count on it, that our partner or family members will also receive it.
Student visas
Before applying for such a visa, you should apply for a place on the list of students of the course or field of your choice. This is a condition for receiving it. Currently, the application for a student visa costs money 550 Australian dollars. In addition, there is the cost of one-off medical examinations and compulsory insurance for the duration of the visa, and of course the costs associated with the course / studies. Being in possession of a student visa, you can apply for a work permit, however, you must start studying or participate in the course earlier..
A student visa entitles you to:
– studying in Australia
– being in Australia for your partner and children
– after starting studies to work in the dimension of 20 hours per week during the study period (the duration of the course) and full-time during summer breaks from school
– your family member may work up to 20 hours a week
– your partner can study (take a course) maximum by 3 months, then he must obtain his own student visa
Visa sponsorship
In this case, the employer applies for a visa for you. He also covers all costs related to the submission of the application. The employer must obtain the approval of the authorities for the position for which he wants to hire you. Such a visa is issued for a maximum period of up to 4 years. After that, however, you can apply for a permanent residence permit. Family members of the visa holder may be in Australia and have the right to work and study without restrictions.
Marriage / relationship with Australian / Australian
After one year of its term, you have the right to apply for a visa. At the beginning, you get it for two years with full right to work / study, but without the right to use the state health service or social benefits.. If the relationship continues after two years, you will be granted full resident status.
Visa for qualifications
(and age, work experience and knowledge of English). A point system applies. The number of points depends on how high your profession is in the ranking of desirable professions in Australia. The procedure is time-consuming, but the obtained visa gives you full right to live and work in Australia, a po 4 years, you can apply for Australian citizenship.
Tourist visa
It is granted for a period of up to three months (there is a 6-month and 12-month option). Granted for recreational and tourist purposes. The cost of the application is 20 Australian dollars.
Visa by invitation
The arriving person must have a relative in Australia, on whose invitation he comes. The relative undertakes to sponsor the guest during the stay. The visa is valid for 3 months, 6 months, and in some cases it may be extended to 12 months.
There are also business visas and visas for wealthy retirees, who want to enjoy their autumn life in Australia.