Joti - little big man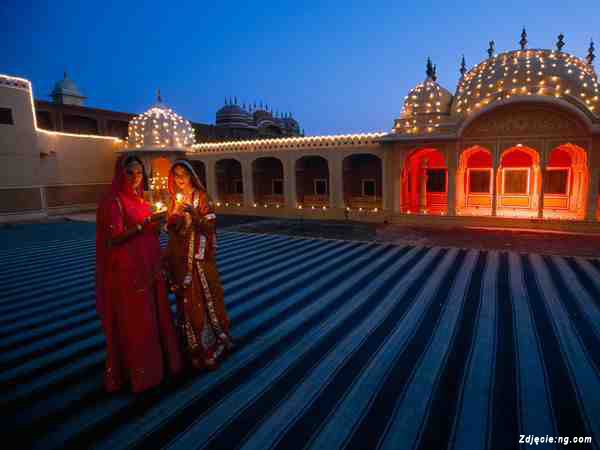 Did you know that the smallest person in the world lives in India?
Ma 58 cm tall and weighs only 5 kg. Do you want to know her life?
If yours says yes, then I invite you to India to meet someone special… Joti
In a moment, I invite you to today's blog travels! It will be a trip to India to meet someone special ... Joti
What does the name Joti mean to whom does it belong??
This beautiful name of our today's heroine means "light". I think it truly reflects her whole life attitude, strong character and undying smile, which helps her to endure the hardships of everyday life. Joti and his family live in India, and has real support in them and a reason to never give up. Why? You will find out by reading this story.
Which caused Joti to stop growing?
A travel blog found out that Joti suffers from congenital dwarfism, caused by pituitary insufficiency. This organ is responsible for the production of growth hormone, a każda jego dysfunkcja skutkuje problemami zdrowotnymi. Dot with 17 years, 58 cm tall and weighs only 5 kg, silhouette resembling a three-year-old child. Due to calcium deficiency, he also suffers from significant osteoporosis, which makes him vulnerable to pathological bone fractures..
Her intelligent development is perfectly correct, thanks to which it can acquire knowledge but also compensate in some way for a painful health experience.
About the Joti family and their origins.
She comes from a fairly well-placed family and travel blog made these assumptions from here, that they have a decent brick house and solid equipment. Inside, apart from furniture, there is also a color TV. Children also have the option of attending school activities, what is considered a luxury. Joti also has sisters and a brother who, apart from caring parents, are always nearby and can count on their support and care.. The family probably comes from the higher castes as evidenced by their appearance and wealth. They consist of the richness of fabulously colorful saris embellished with golden accessories, as well as gold jewelry.
Does India still have a heterogeneous caste system??
The caste system in India was abolished in the year 1950, although traveling around the country you can still see that it is valid in the minds of the inhabitants. It is not legal, although it is still encountered and practiced both by the population and by the rulers. Thus, each birth of a child is recorded under a caste description depending on the parents' caste affiliation. Even Christian schools are required to inform the government of the caste origins of their students.
What are the types of castes and what groups do they have?
Along with the travel blog, we obtained the following information about the continued existence of the five castes. Among them are:
bramini- it is the highest caste, gathering priests and scholars.
the ksatriyas- here are warriors, monarchs and rulers.
vaisyas- they bring together merchants and craftsmen.
sudras- include farm laborers.
pariasi- otherwise Dalits are considered unclean and are therefore barred from being in the caste( so-called bezkastowi). They burn corpses on the Ganges River, perform burials, and cleanup work.
How Joti's disease is accepted by society?
Due to the disease, Joti has problems with walking, because its legs are placed in the stabilizers, because of hard-to-heal fractures: femur and fibula. Despite these painful limitations and the inability to fully enjoy your youth, the girl is joyful and the smile is still visible on her beautiful face. Traveling around India and carefully observing the local life, we find that people a little different from others, not worse, they are fully accepted and accepted by society. Ba, in India, Joti is considered to be the incarnation of a deity and is vested with universal attention! People touch her feet when they meet, they bow their heads and kneel. As the only very young person, she was even honored to meet sadhus themselves- that is, holy statesmen!
Thank you very much for today's meeting. W następnym podróżniczym blogu Mili Czytelnicy poznacie dalsze losy Dżoti na które z serca zapraszam!
This photo somehow also refers to the name of the heroine of today's article. Because it represents the celebration of Diwali or the Festival of Lights ( and Jothi also means light). This event takes place in the city of Jaipur, and two women hold lighted candles in their hands to emphasize the symbolism of the ceremony. This holiday also marks the beginning of a new financial year and highlights the victory of light over darkness