Wedding in Japanese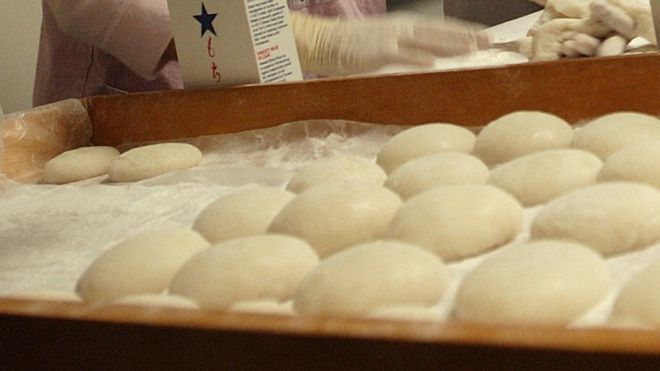 Hello and welcome to the wedding ceremony in Japanese!
In today's travel blog, I will tell you :
When young people reach maturity in Japan
You will also know three gifts for the wedding day of the couple
and the worst disadvantage of Japanese women.
21 year of life- the Japanese year of maturity.
Young Japanese citizens on the day 15 in January they flock to the streets, spowicie w tradycyjne kimona. It is on this day that maturity is solemnly reached, that is, proud entry into 21 year of life. During this time, they no longer have to ask their parents for consent, and they can get married safely.
What is to be provided by the konbu, linen thread and folded fan.
On the wedding day, the Japanese try to follow a centuries-old tradition. Rodziny obu przyszłych małżonków przygotowują znaną od wieków tea ceremony, and giving gifts. Belong to them
wrapped in rice paper: konbu - sea red algae to ensure fertility
linen thread - for a long life and a peaceful old age for two
and a folded fan as a sign of growth and wealth.
Wedding in Japanese and why white does not mean purity.
During our travel experiences, time to refer to the touching ceremony which is undoubtedly a wedding and marriage. In the past, wedding ceremonies were held at home. However, nowadays more and more young people choose large areas of the temple to take an oath in the presence of protective deities.. The groom wears a men's kimono for this ceremony, wide hakama pants a jego ramiona otula narzuta haori zazwyczaj w ciemnych barwach. The silhouette of the bride is wrapped in a snow-white silk kimono, lecz biel nie jest wcale oznaką czystości lecz means mourning for the abandonment of a family i wejścia do nowej rodziny męża.
What's the worst disadvantage of women in Japan?
The bride's head is covered with a bonnet, at the same time hiding "horns of jealousy"- which are considered the worst female defect. If he doesn't have long hair, which could be pinned up in an elaborate hairstyle, then it remains to wear a wig for the wedding. Her face is covered with white powder and her lips are distinguished by red lipstick.
Three omiki cups complete the wedding tradition.
The travel blog has been informed, that the marriage is sealed by the young, wypiciem trzech płytkich czarek alcohol omiki, as an offering to the deities. Natomiast podczas przyjęcia weselnego państwo młodzi przywdziewają przywdziewają stroje na modłę zachodnią- ironaoshi.
Eleven dishes are obligatory on the wedding table to ensure happiness. Wśród nich są głównie danie rybne- carps with tails, kraby, clams jak również słynne mochi cookies (shown in the picture), which the Japanese willingly give themselves. The next point of the wedding ceremony is the banquet during which each invited guest should give a short one, speech appropriate to the moment.
Narcissus from Japan
In today's travel corner of the perfume, I will tell you about ... the narcissus growing in Japan- found in approx 25 genres, which successfully fills floral perfume compositions with its scent. The benefits of the local pepper used to obtain the oil are also appreciated. Its properties add sharpness, sharpen the depth and emphasize the freshness of the fragrance. Patchouli also deserves attention- plant reaching even 1 meter high, and its leaves open a fragrance that is widely used in the perfume industry. It is a heavy smell, partly woody, also with a perceptible note of camphor and evoking associations with nature.
Dear Reader, thank you very much for your valuable attention, and now I invite you on another journey, bowiem w następnym podróżniczym blogu odwiedzimy zagłębie damasceńskich róż, located in Bulgaria. So don't forget about us!

Photo .This delicious photo features New Year's Rice Cakes. These are rice mochi wafers that are extremely popular in Japan. Especially during the New Year it is customary to give them each other. They are also a decorative element of the house, as well as offered in shrines and temples. The surface of the mochi is a flour topping, and its interior is inhabited by the sweetness of red-colored beans. Wypiek ten może być podawany solo lub jako główny składnik japońskich zup.