To relax in the picturesque Mikoszewo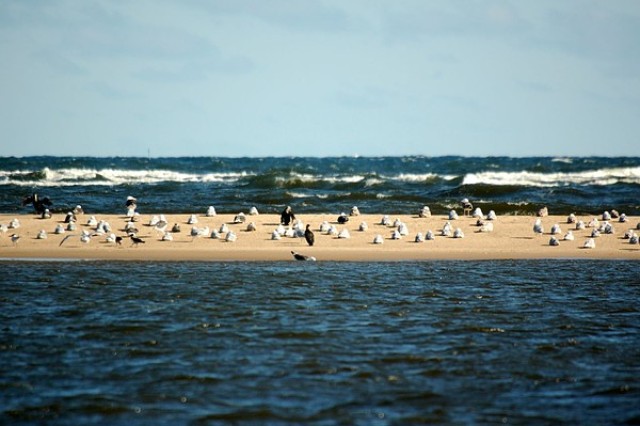 To relax in the picturesque Mikoszewo.
Picturesque Żuławy Wiślane enjoys considerable interest for a long time. To region, which is as if rediscovered by tourists, who appreciate, above all, the beautiful nature here. An interesting place in Żuławy Wiślane, Mikoszewo is where you can have a good time in the summer. It is a fishing and tourist village located in the Nowy Dwór district.
Why is it worth choosing a vacation in Mikoszewo? Mikoszewo will definitely not be a good choice for people, who want to enjoy the nightlife during their holidays. However, all of you, who can appreciate the raw beauty of untouched nature, stunning scenery and nature you should be delighted to stay in this settlement. Mewia Łacha is located in the immediate vicinity of this small Baltic village. It is a beautiful nature reserve, which has existed since the beginning of the nineties. The reserve has been created, to provide good nesting conditions for rare species of birds. Interestingly, the area of ​​the reserve is a place, where you can also meet seals. This is one of the main arguments for this, to spend some time visiting the Mewia Łacha reserve.
Mikoszewo is a very quiet town, which is certainly suitable for lovers of recreation in the bosom of nature. It is worth mentioning, that both the village, and its surroundings abound in attractions for children. As for the little ones, they can visit the amber museum "Amber Chamber" in nearby Stegna, in addition, you can also go to the bowling alley in Sztutowo. Mikoszewo is a place, worth visiting in the summer season, great here, guarded sandy beach. A great place to rest, which should appeal to all lovers of summer baths. As a curiosity, you can add, that the village itself was probably founded in the Middle Ages in the 13th century. However, one has to admit, that there are no monuments from such distant times in the village. The more interesting attractions can be mentioned, for example: original arcaded house, obelisk commemorating the victims of concentration camps, as well as a small fishing harbor. The fact is a big advantage of Mikoszewo, that accommodation facilities both in the village itself, and in the entire commune of Stegna is really attractive. Each of the tourists can relatively easily find accommodation in the picturesque Mikoszewo. At the moment, many offers are posted on the Internet, as a rule, it is also possible to make an online booking. You can arrange everything faster this way.